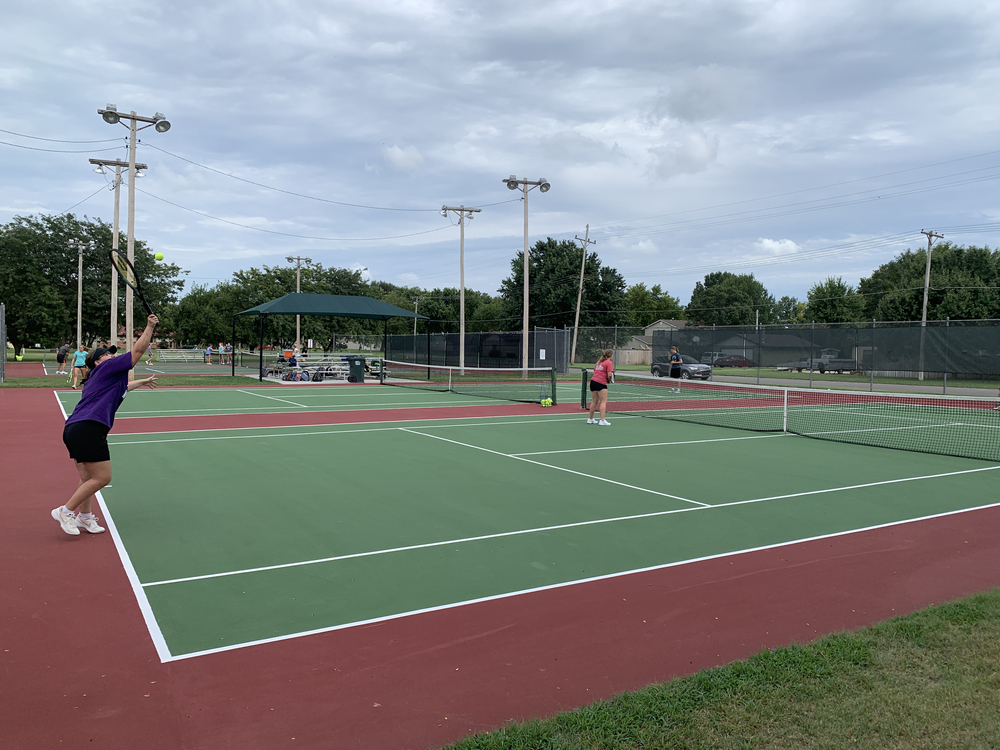 JV Tennis Wins Big in Pratt to Open Season
Phil Bressler
Wednesday, September 04, 2019
Black Bear JV Netters opened the season in Pratt on Tuesday evening and brought home the team title, 3 championships, and a runner-up finish.
Freshman Ella W took top honors in #1 Singles, while Junior Christina V took second in #2 Singles.
On the doubles side, it was a clean sweep for the Black & White. Maddie C (Jr) and Kate R (Fr) won #1 doubles, while Kaedyn S (Fr) and Macy B (Jr) captures the #2 doubles title.