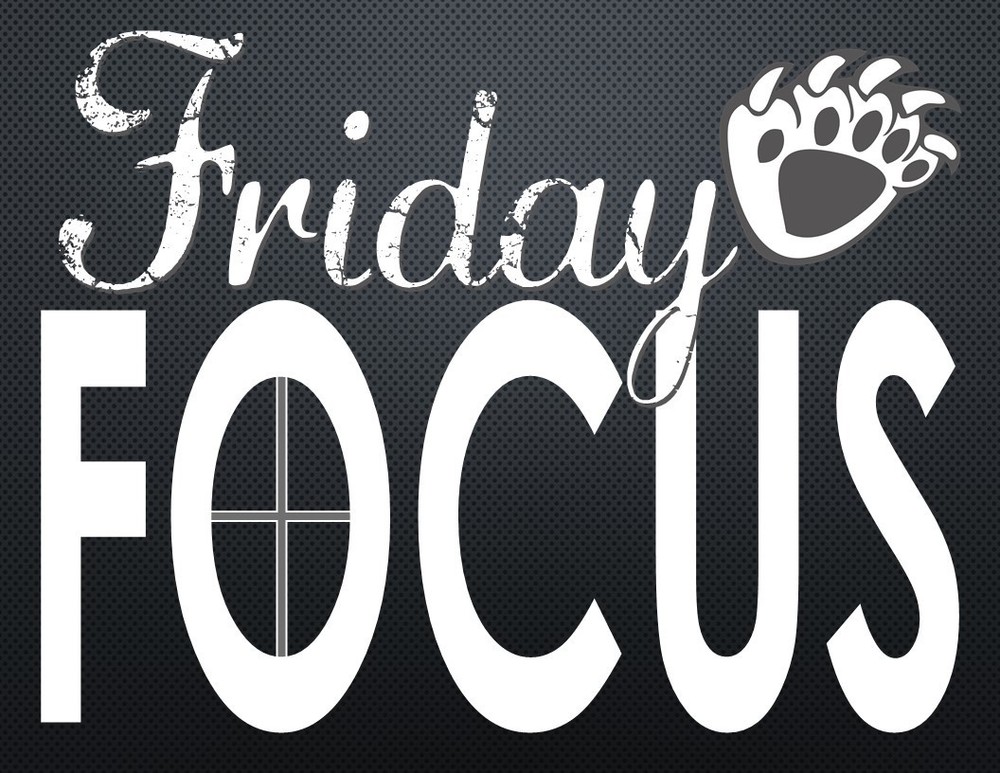 Friday Focus, Oct 4
Phil Bressler
Friday, October 04, 2019
Fall appears to be here...finally!
Next week is Homecoming @ Sterling Junior/Senior High School. We are excited to celebrate all of our fall activities and, moreover, just the tremendous blessing of being a Black Bear.
Spirit Week

Monday is Decades Day. Students and staff are encouraged to dress in the style of their favorite decade.
Tuesday is Superhero Day, but in addition to the traditional superheroes, anyone who you consider a Superhero counts. Who is your Superhero?
Wednesday is Class Colors Day. Seniors wear red, Juniors wear pink, Sophomores wear blue, Freshmen wear purple, and Junior High wears green. Staff should dress is any color(s) in the light spectrum/rainbow.
Thursday is Betsy Dutton Day. I love this one. Because it's picture day here at SJSHS, dress like Betsy: picture-worthy on top, casual as you will on the bottom. Betsy says sweatpants are the best pants!
Friday is Black Bear Day, so drag out as much black, white, and gray/silver accents as you can find.
Social Media Challenge, Week Three (#WeAreSterling)
It's Homecoming Week (Oct 7-11) & I'm challenging all of you who frequent social media to post pictures of what makes Sterling Junior/Senior High School AWESOME! Whether your primary medium is Facebook, Twitter, or Instagram, post your best picture representing the best of SJSHS and tag it with #WeAreSterling. We'll award a few lucky participants with discount coupons and some freebies for your efforts. At the Homecoming Pep Rally, we'll announce our overall winners and the prizes will be sweet!
And yes, this activity and contest is open to ALL Black Bears, regardless of age or shoe size. Come on and help us celebrate everything Black & White! If we get enough participation, perhaps #WeAreSterling can get on a trending list.
Week Two Winners of a Sterling Sonic Slush are:
Facebook: Elizabeth Madden
Twitter: Wendy Calderwood
Instagram: Stephanie Cornelius & Luke Harding
Winners can claim their prize from Mr. Bressler.
Week of Oct 7-12 Events
Tomorrow

JV/Novice Debate, SHS, 8A
HS V VB @ Burrton, 9A
Monday

HOA League Tennis, WSU, 8A
JV FB vs. SE of Saline, Smisor Stadium, 6P
Tuesday

HS VB @ Inman; C-team @ 4, Varsity @ 5, followed by JV, then a second varsity match.
Wednesday

Damon West Assembly, Lyons, HS @ 9A; JH @ 10:15A
Vocal Honors Concert, Inman, 1P
Thursday

School Pictures
Fall Sports Pictures
Cross Country, Sterling Country Club, 4:30P
JH VB @ Remington, 4:30P
JH FB @ Remington, 6P
Friday

Regional Tennis, Conway Springs
All-School Pep Rally, Ora Shields, 2P
HS V FB vs. Ellinwood, Smisor Stadium, 7P
Saturday

JV VB @ Ellsworth, 8A
JH VB (7th) @ Pratt, 9A
Homecoming Dance, South Gym, 8-10:30P
Upcoming Events
10/18: End of 1st Nine Weeks; 12:30P Dismissal
10/21: JH Basketball Parent/Player Meeting, SHS Commons, 6P
10/23: Staff Professional Development; 12:30P Dismissal
10/24: JH J-Teens Fall Dance, SHS Commons, 7-9P
10/25: Hutchinson Community College Visit, 9A (See Mrs. Wohler to sign up)
10/26: ACT
10/26: Regional Cross Country, Hutchinson, 11A
10/26: Sub-State Volleyball, Ora Shields, 1P
10/28-29: Parent/Teacher Conferences, 4P-7P
11/9: Band Mattress Fundraiser, Ora Shields, 9A-5P
Have a tremendous Friday and an outstanding weekend, Black Bears!