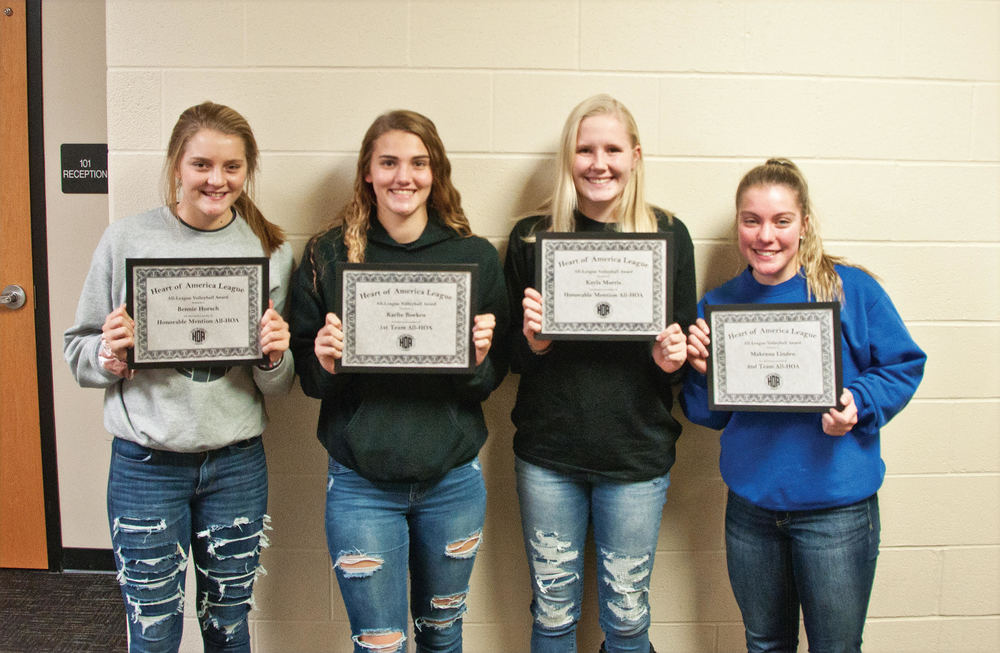 Heart of America All-League Honors
Dean Mantz
Thursday, November 21, 2019
Congratulations to those SHS students that were named to the 2019 Heart of America League All-League Football and Volleyball teams!
The Lady Bears volleyball team placed four girls on the HOA All-League squads. Those ladies were Karlie B on 1st team and Makenna L. on 2nd team. Bennie H. and Kayla M. were named to the Honorable Mention squad.
The Black Bear football team well represented on the Heart of America All-League squads as well. Nine players were selected by league coaches with a number of those players being named to squads on both sides of the ball.
Alan A. - 2nd Running back - HM Defensive Line
Jonas G. - HM Offensive Line
Bryan M. - HM Offensively Line - HM Defensive Line
Brady M. - 1st Linebacker - 2nd Quarterback
Cody R. - HM Defensive Back
Zach S. - 2nd Returner - HM Punter
Caden W. - 1st Offensive Line - 1st Defensive Line
Logan W. - 2nd Defensive Back - 2nd Tight End
Cade W. - 1st Receiver - HM Defensive Back