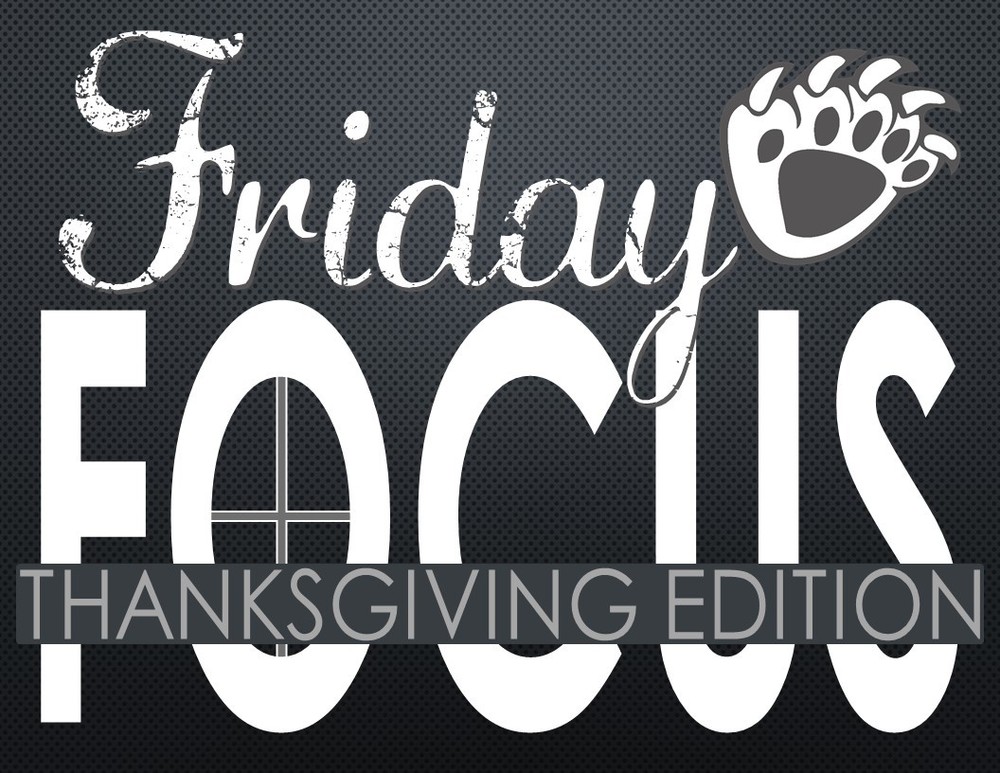 Friday Focus, Nov 29
Phil Bressler
Friday, November 29, 2019
Here's hoping this week's Friday Focus, albeit a little later in the day than normal, finds your family enjoying the Thanksgiving Break and the rain for which we've been waiting.
Thankful For...
I love Thanksgiving for the opportunity to pause and give thanks for all of the blessings in my life. My list begins with family: my immediate and extended family, my school family, and that group of people who've become my adopted family over the past half-century and then some. I asked students and staff what they were thankful for this past week and here's a list:
Coffee
Family
Friends
Jesus
Armed Forces
Support of teachers/coaches/sponsors
Opportunities at SJSHS
Sterling
USD 376
SJSHS
Adults in our school who really care
Living in the USA
Freedom
My dogs
That spring is coming
Staff Spotlight: Ladies in Aprons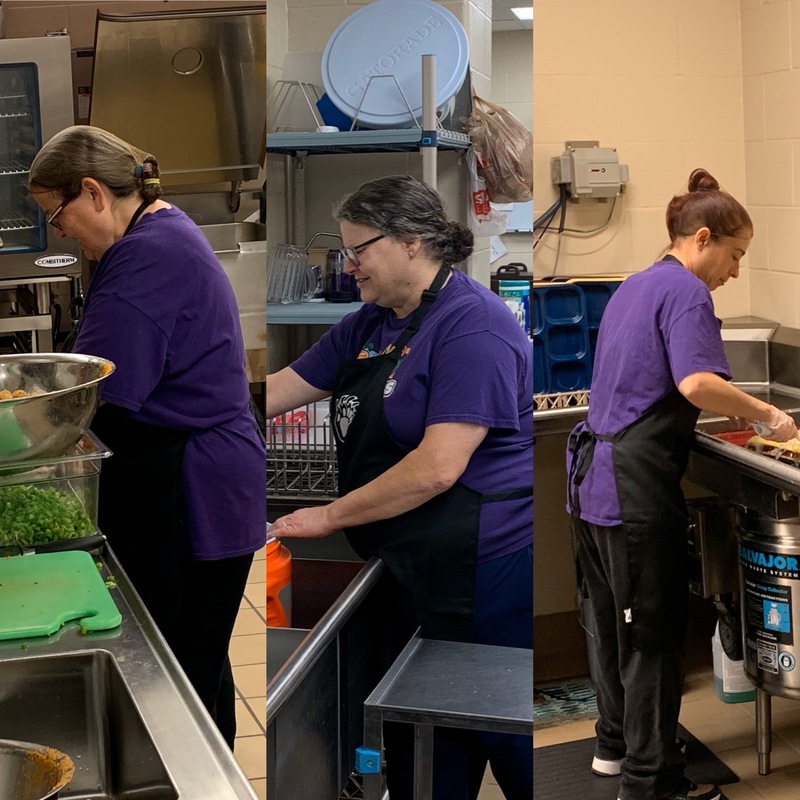 Everyday before the sun comes up, these three ladies are in the building and on the job, prepping for breakfast, a second-chance breakfast, and lunch for well over 200 people. We take them for granted, but Susan, Jenny, and Annie do a tremendous job of serving our students and staff, providing them with a smile and a kind word. They are each great teammates to have in our building and a vital part of SJSHS.
Jazz Night
What a great evening was Monday! Our band and choir students shared some tremendous music along with some great desserts for those in attendance.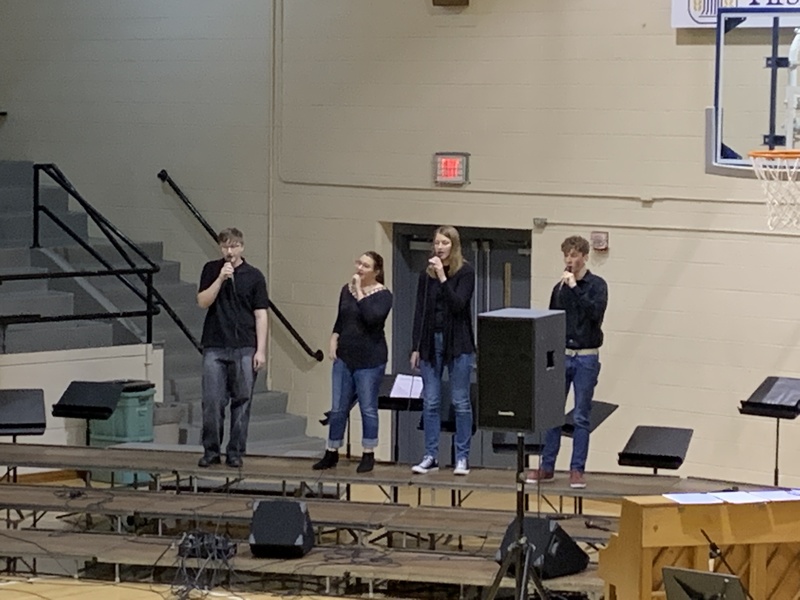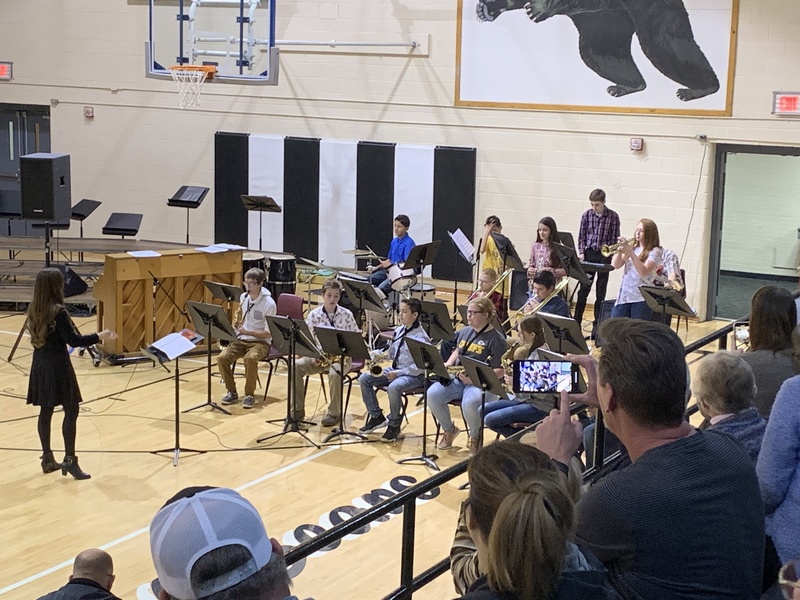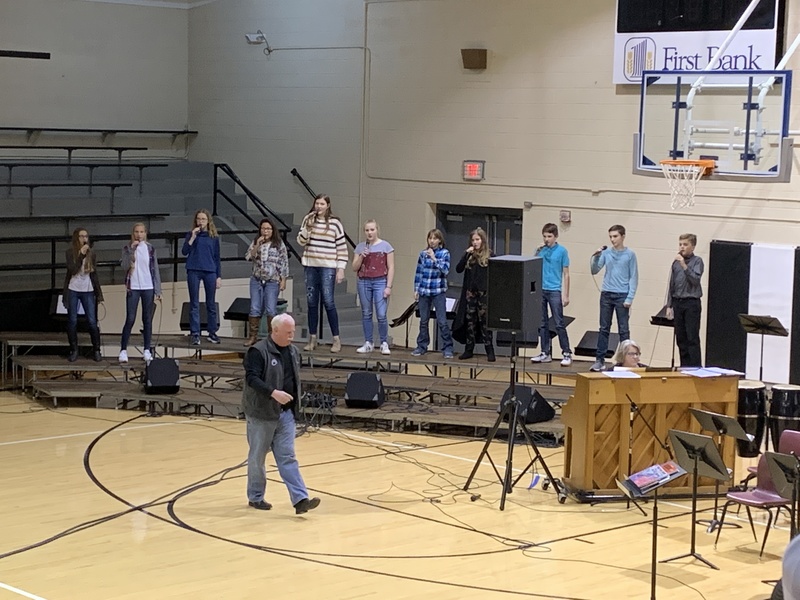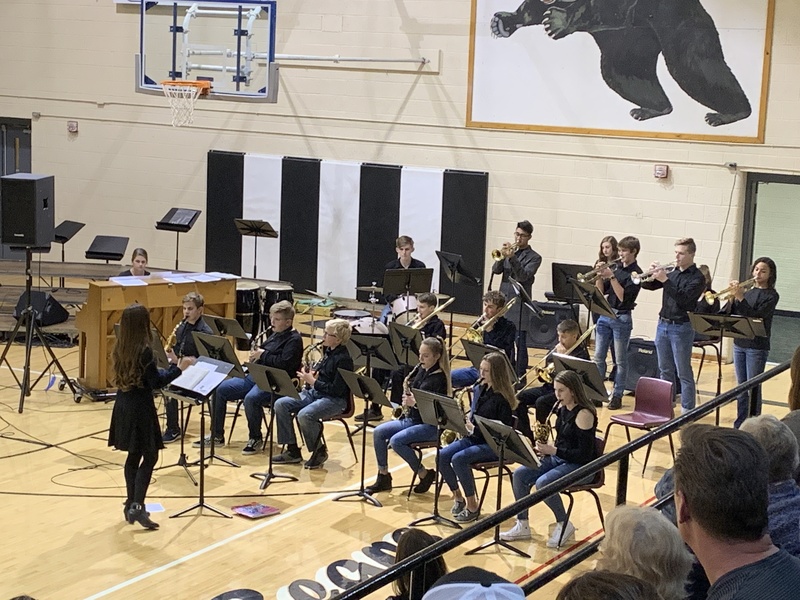 Events through December 7
Monday
SHS: Cub Reporter Distribution Day
Tuesday
JH Basketball vs. Ell-Saline, 4P
HS Scholars Bowl @ Ellsworth, 4P
Thursday

JH Basketball @ Bennington, 4P
Sterling Singers @ Hutchinson Symphony (Fox Theatre) 7:30P
Friday
HS Basketball vs. Berean Academy, 4:30P
Saturday

SCKMEA Band/Choir Performance, Wichita East HS, 3P
Upcoming Events
12/17: SHS Christmas Concert, 7P
12/20: Semester Ends, 12:30
1/6/2020: Classes Resume