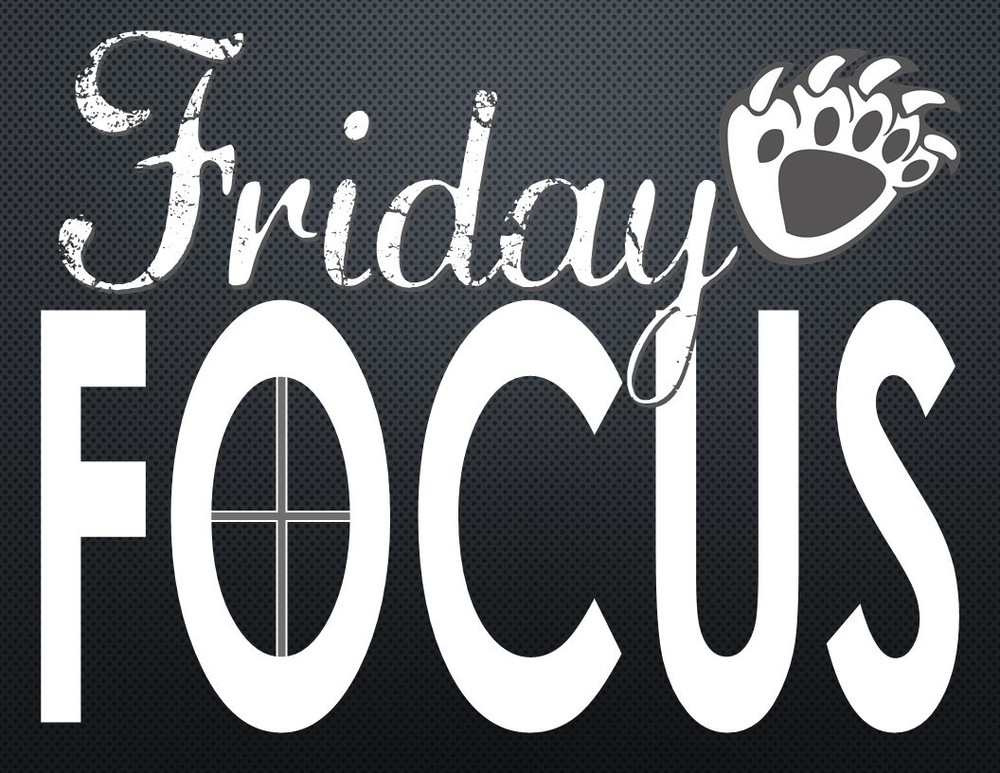 Friday Focus, Jan 10
Phil Bressler
Friday, January 10, 2020
This week we welcomed back our Bears and Cubs for the second semester of the school year and the first semester of this new decade. A new semester and new year provide us with a new start and opportunities to make more, different, and better. Here's wishing you and yours the best of new years.
Keeping Kids Safe
Throughout the year, we conduct drills to rehearse what students should do in the event of fire, tornado, intruder, etc. On Monday, we invested our morning helping our students understand how to 1) spot human trafficking, 2) avoid human trafficking, and 3) report human trafficking. It's sad to know we've come to this point in our society, but the reality is, that while we feel safe in our little town, our kids aren't always going to be in Sterling, America. And the danger that lies in wait for them is something we must educate them about. The LAST thing a parent ever wants is to have a child disappear. We're hopeful Monday's assembly with Russ Tuttle provides a little extra safety by giving our students knowledge and awareness.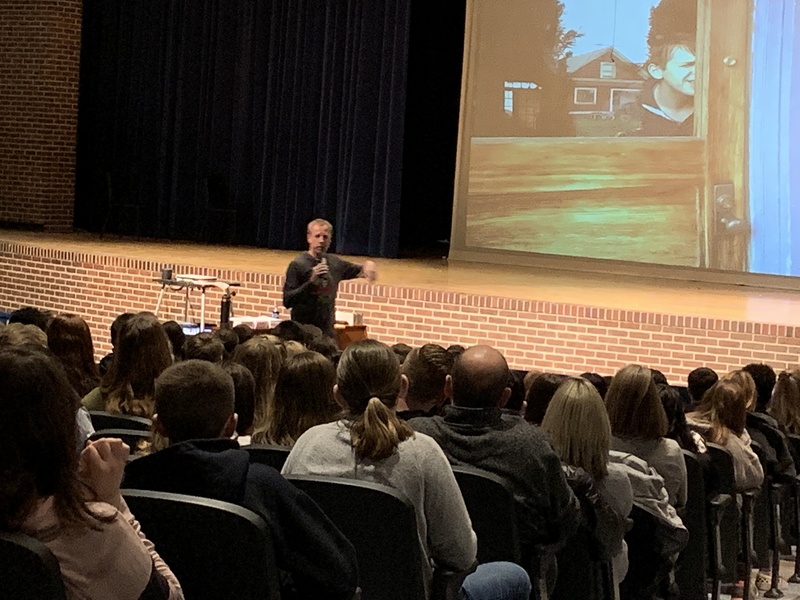 Russ shared with our students the dangers of Domestic Minor Sex Trafficking (DMST) and helped them, and our staff, understand that the danger isn't a couple of shady guys in a sketchy cargo van that grabs kids off of the street. Instead, these predators lurk in social media, looking for kids who are hurting, who are seeking affection and affirmation, and befriend them by portraying themselves as peers. Then they put these youngsters into compromising situations and use fear and blackmail to sell students to an element of our society who falls far short of deserving mention and ladies or gentlemen, as do the individuals who spot, recruit, and market children.
Russ wrapped up our session by asking students to take shout their pledge: "Not in my town! Not in my school! Not in my life! Cola! Cockroach! [Vomiting Sound}." I encourage you to ask your student about the assembly and make sure every single student in our school knows they have a trusted adult at home and at school. Here's a link to an interview with Russ from last year.
Winter Activity Update
As the spring semester begins, we find ourselves in the heart of the Winter season: Basketball and Wrestling are going once or twice each week and, on occasion, three times. Debate heads to the state tournament next week, while Scholars Bowl gears up for their Regional tournament the first of next month. Our music students are out on weekends vying for spots on state honor performance groups. It's a busy time.
In basketball, our girls are currently the #1 ranked team in Class 2A by the Kansas Basketball Coaches Association poll. They are off to a 6-0 start, which includes impressive wins against 3A #5 Haven and 3A #2 Cheney. Tuesday evening, the girls dominated LaCrosse 52-16. Our boys' squad is 4-2 after Tuesday evening's 49-17 pasting of a 5-1 LaCrosse team. Ahead of the break, the boys defeated 5A Valley Center and took down 2A #3 Belle Plaine. Both squads are home tonight to entertain Bennington. On the Junior High side of the ledger, our girls check in with a 4-3 mark after a 22-10 win at Moundridge last night, while the boys improve to 6-1 after a 20-point win.
Our wrestlers competing with the Lyons squad this year, coached by Mark Schottler and assisted by Chad Hook. It's a young team and includes four Sterling boys who are wrestling hard and improving each week. They are headed to Ellsworth tomorrow morning for their first action since the break.
Our Scholars Bowl team continues to improve, finishing second on Wednesday evening at Sedgwick, defeating a solid Berean team in the semifinals. Varsity team members include Bryson Brownlee, Macy Brownless, Josh Curtis, Luke Harding, Jordan Mullins, & Andrew Schueren. They are led by Coach Christina Rowland.
Our Debate squad is headed to the State Tournament in Fort Scott next weekend. The Black Bears are owners of seven State Championships in Debate, the most recent in 2015.
Events through December 31
Today
HS Basketball vs. Bennington (4:30/6/7:30)
Tomorrow
Wrestling @ Ellsworth, 9A
Monday, Jan 13
USD 376 Board of Education Meeting, SJSHS Library, 7P
Tuesday, Jan 14
HS Basketball @ Central Plains (4:30/6/7:30)
Wednesday, Jan 15
Learning Communities, School dismissed at 12:30
Thursday, Jan 16
JH Basketball vs. Moundridge, Both Gyms, 4P
Friday, Jan 17
State Debate @ Fort Scott
Wrestling @ Halstead, 4P
HS Basketball @ Berean Academy (4:30/6/7:30)
Saturday, Jan 18
State Debate @ Fort Scott
Wrestling @ Halstead, 9A
State KMEA Band Auditions @ Salina
Upcoming Events
1/20: No School, Martin Luther King, Jr. Day
1/30 & 2/1: Winter Play, SJSHS Theatre, 7:30 Curtain
2/12: Learning Communities, 12:30 dismissal
2/17: Presidents' Day: No School
3/13: End of 3rd 9-Weeks; Dismiss at 12:30; Spring Break through 3/22
4/10: Good Friday, No School
4/13: No School
4/18: SHS Prom, 6P
5/9: Class of 2020 Commencement Exercises, OSAC, 11A
5/14: 8th Grade Promotion, OSAC, 7P
5/19: Spring Semester Ends, 11:30A
Have a great Friday and a fantastic weekend, Bears!