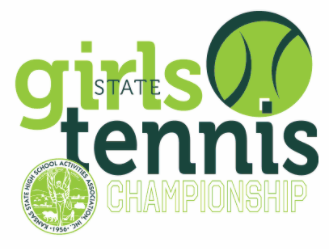 Swinging Into Regionals
Dean Mantz
Thursday, October 08, 2020
The 2020 Lady Bears tennis team recently competed in the CPL League tennis tournament earning third place. The JV team took first place in their division of the same tournament.
V Results at CPL League
#1 Doubles Richter / Anderson first place

#2 Doubles Rowland / Wilson first place

#2 Singles Carder third place

JV Results at CPL LEAGUE

#1Singles Webb second place

#2 Singles LaTourell first place

#1 Doubles Chesney sisters first place

#32 Doubles Stinemetz / McGaughey third place
The varsity girls will now compete in the 2020 Regional Tournament hosted in Lindsborg on Friday and Saturday (October 9-10). The other schools competing are Alma-Wabaunsee, Bennington, Hillsboro, Smoky Valley, Lyons, Perry-Lecompton, Prairie Village-Kansas City Christian, Rossvile, Sabetha, Salina-Sacred Heart, as well as Shawnee-Marantha Christian Academy.
We wish the Lady Bears tennis team and coaches the best of luck as they play for a birth to the 3-2-1A State Tournament in Wichita on October 16-17, 2020.