We had 26 5th and 6th graders participate in the Sterling Grade School Battle of the Books tournament this year. The quiz bowl-type contest featured five teams of students answering questions about a list of books they had read and studied on their own

At the BOB tournament May 18, the winning team was the Library Olympians, pictured on the second row below: Elizabeth, Kadi, Gretchen, Kenadee, & Josie. They were undefeated. The second place team gave us a very exciting contest in the championship round. The second place winners, the Book Champs, are pictured below in the front row: Karly, Hana, Kaitlin, Billy, & Kipton.
All participants received a coupon for a free Sonic blast ice cream treat and other small prizes. The top two teams received their choice of free books. Great job, readers!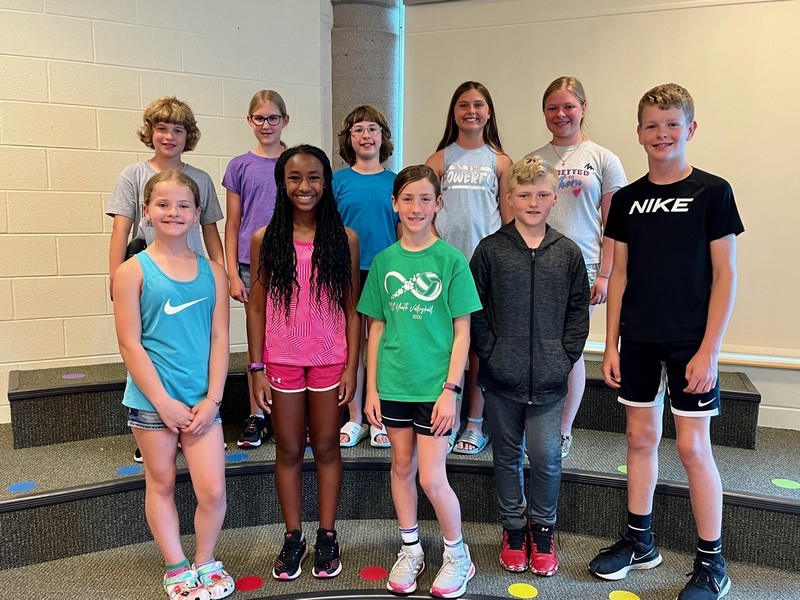 2022 Battle of the Books Champions, the undefeated Library Olympians. Front row from left: Elizabeth, Kadi, Gretchen. Back row: Kenadee, Josie.