JH & HS Spring Individual & Spring Sports Photo Information: APRIL 5TH inter-state.com Sports Code: 76190ZF Spring Individuals: 76190ZA Packets are also available in the office The following WILL be photographed: JH & HS Track JH & HS Tennis HS Golf HS Softball HS Baseball---INDIVIDUALS ONLY **If your student is participating in HOA Art Festival or HS Forensics, they will not be photographed. Both groups will be gone all day.**
JH & HS Spring Individual & Spring Sports Photo Information: APRIL 5TH inter-state.com Sports Code: 76190ZF Spring Individual Code: 76190ZA Packets are also available in the office The following WILL be photographed: JH & HS Track JH & HS Tennis HS Golf HS Softball HS Baseball ---INDIVIDUALS ONLY **If your student is participating in HOA Art Festival or HS Forensics, they will not be photographed. Both groups will be gone all day.**

We have a big day of events here at SHS! Softball vs. Inman (4:00) Baseball @ Larned (4:00) JV Tennis @ Pratt (3:00) JH Scholar's Bowl @ Home (4:00)
March 28th 5-9pm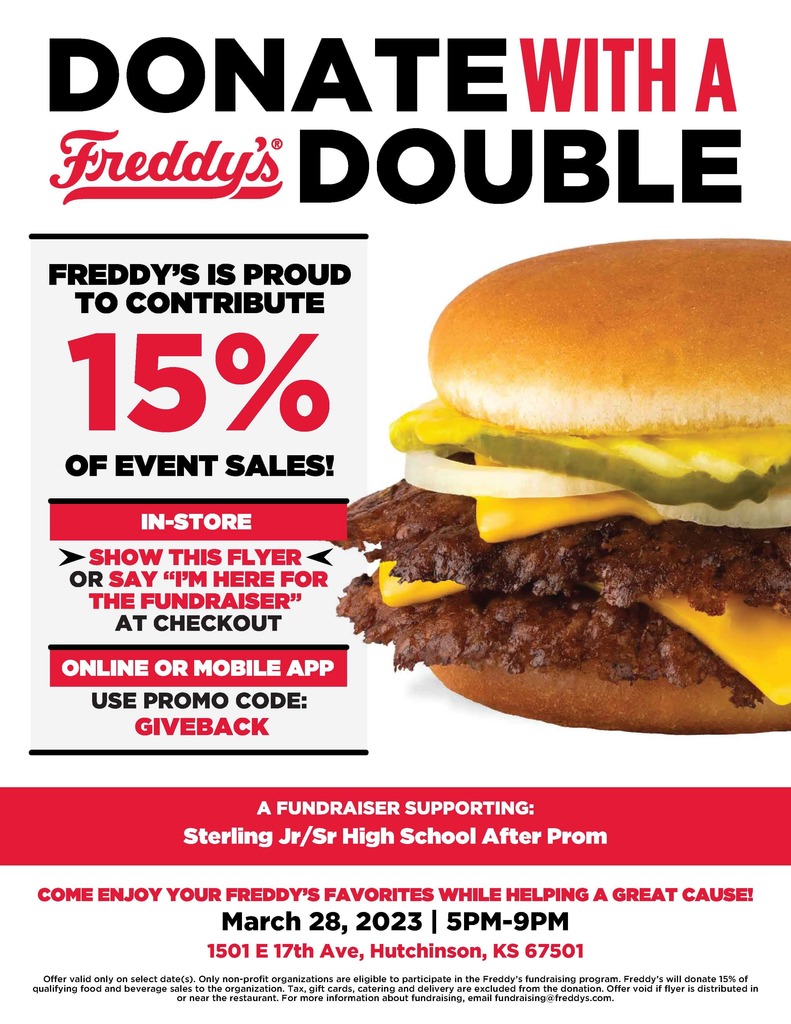 Our schedule incorrectly shows Junior High Tennis at Ellsworth today. There will NOT be a meet today. We do have JV Baseball at 4P and Jazz Night at 7P. Thanks for your understanding. #WeAreSterling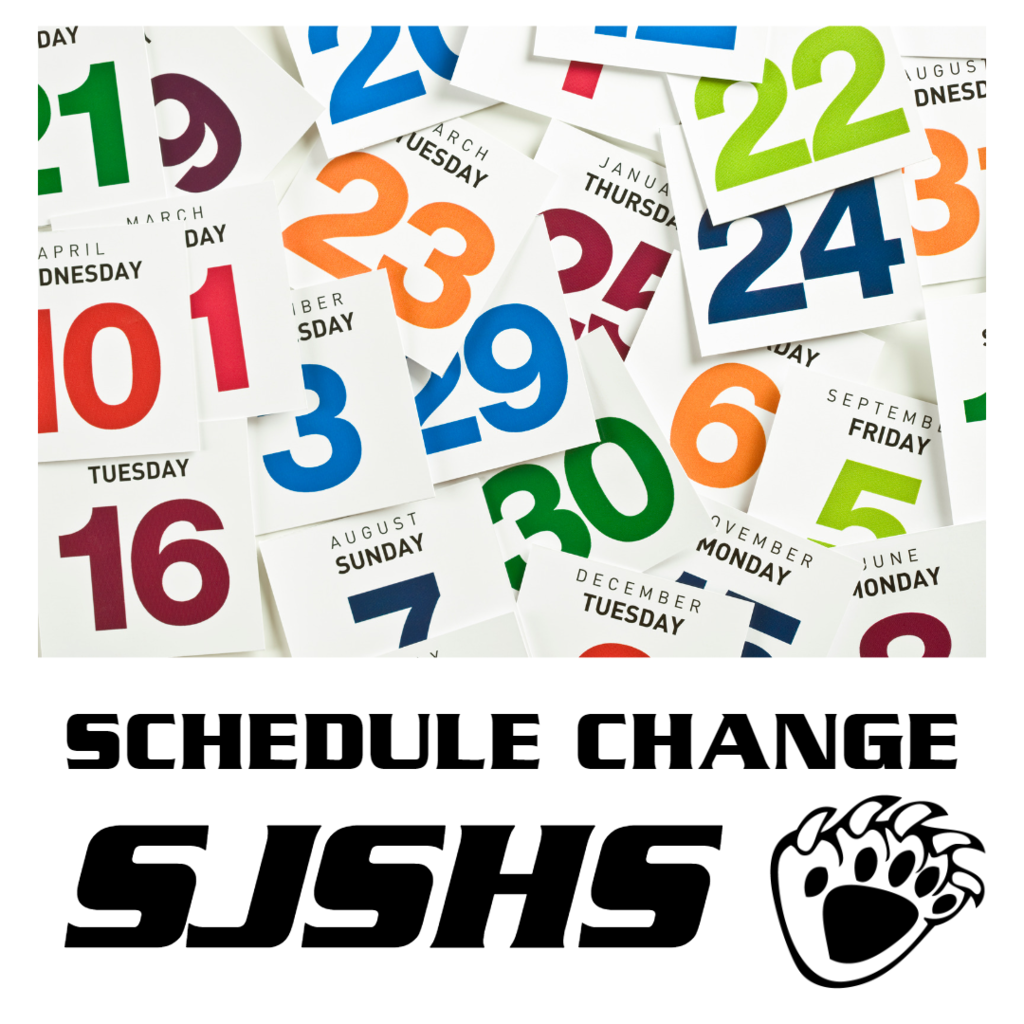 March 28th 5-9pm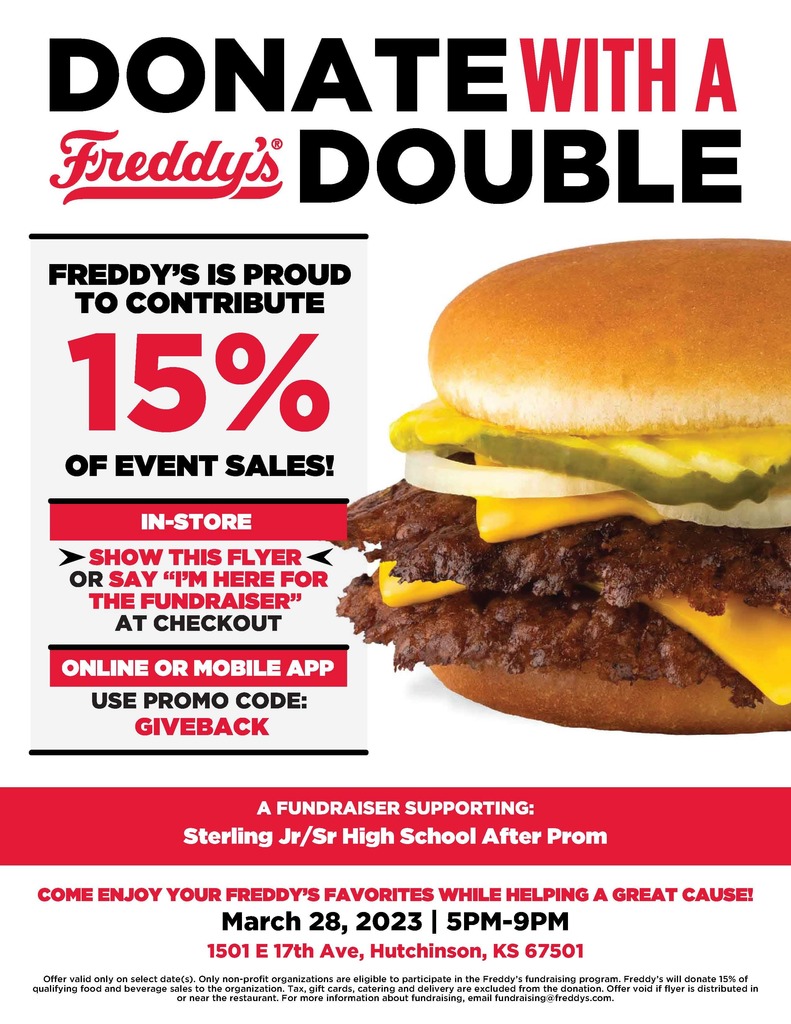 Here's your Week 12 Schedule at SJSHS. #WeAreSterling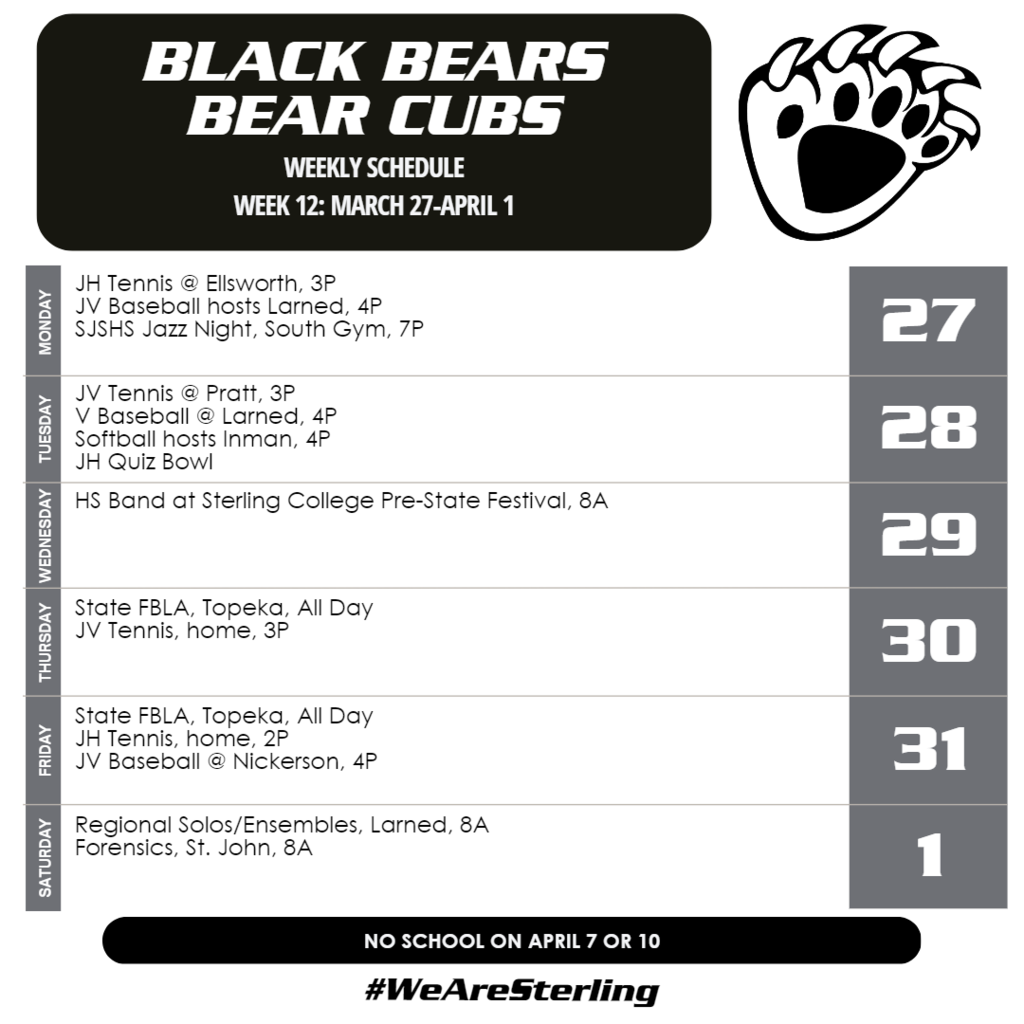 Join us tonight for the inspirational story of Helen Keller in the final show of the season and of Mrs. Betsy Dutton's career at Sterling High School. Tickets available at the door. Curtain at 7:30. #WeAreSterling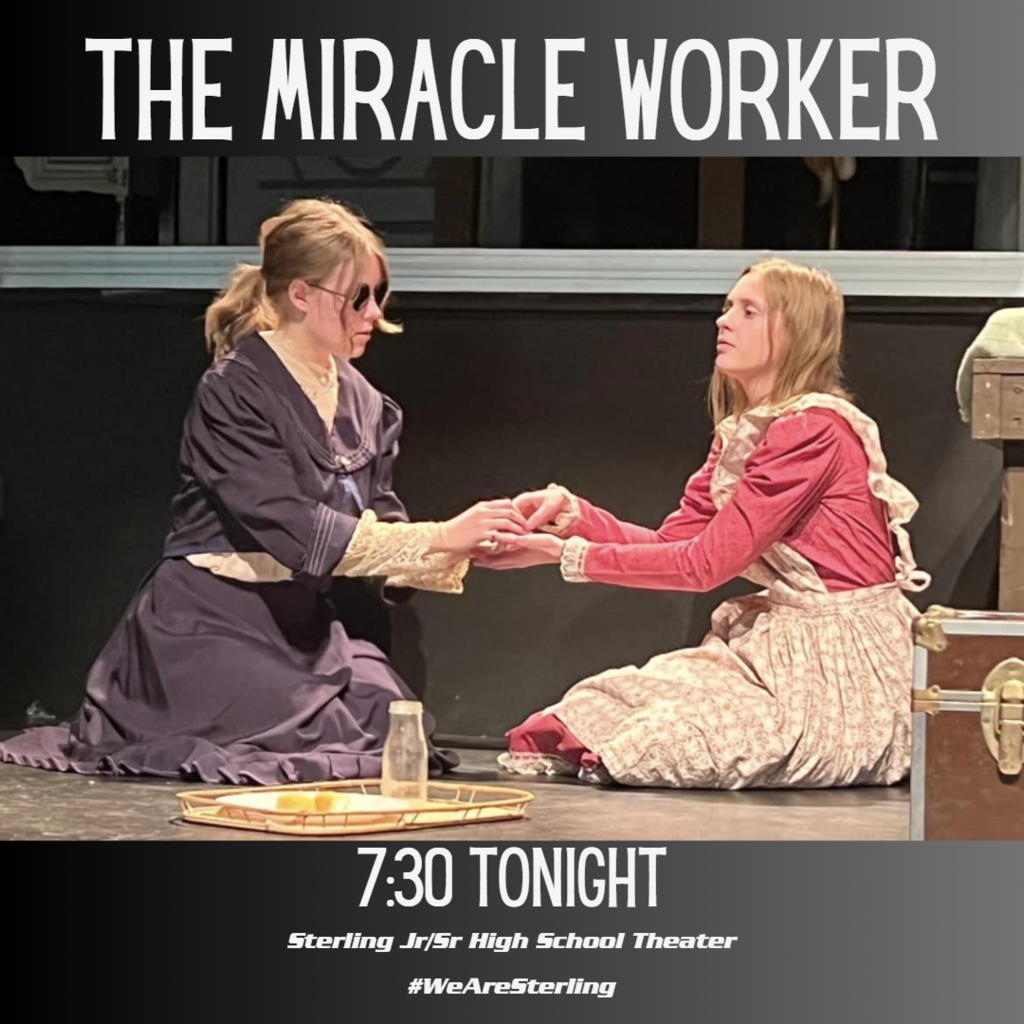 Opening tonight! The Miracle Worker tells the story of Helen Keller. It's inspiring, heart-warming, funny at times, sad at others. Above all, it's extremely well done by our cast & crew; directed by Betsy Dutton. Come see the show tonight. Show time is 7:30. #WeAreSterling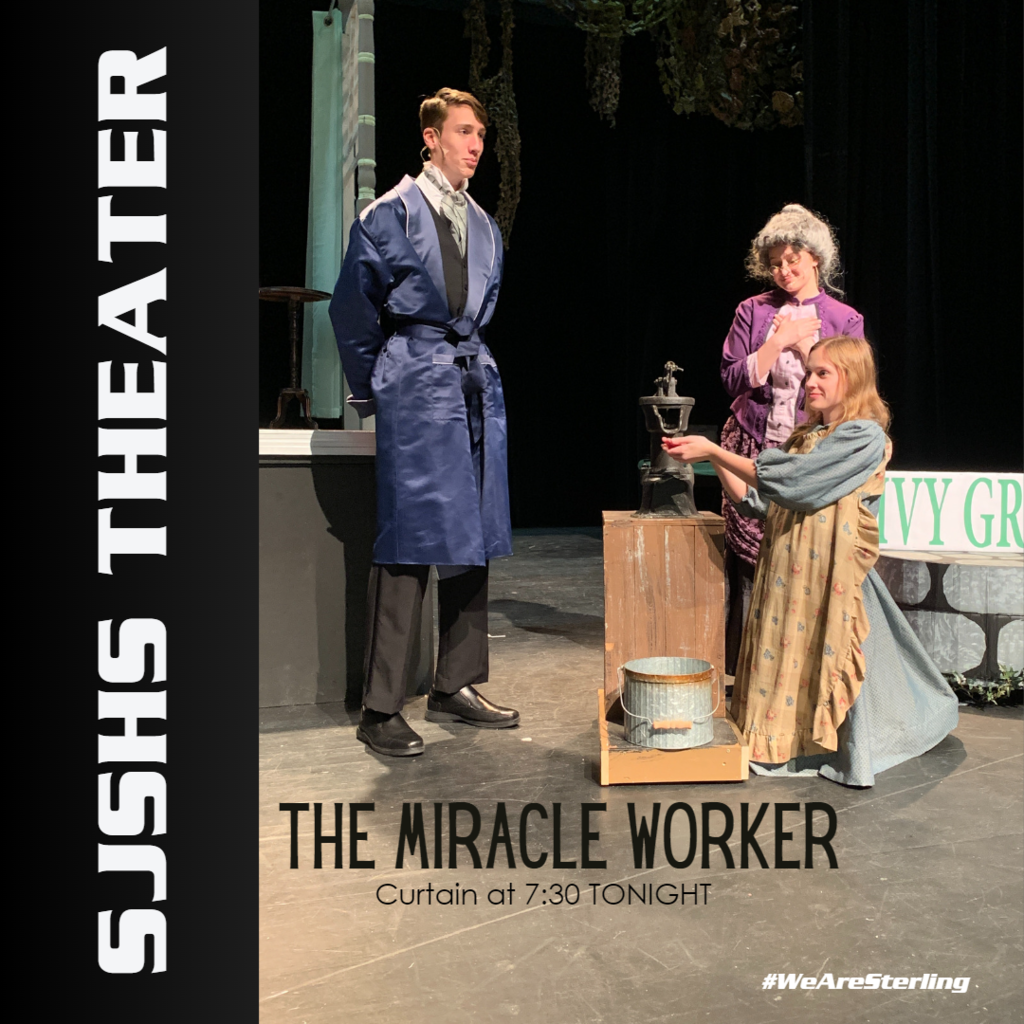 March 28th 5-9pm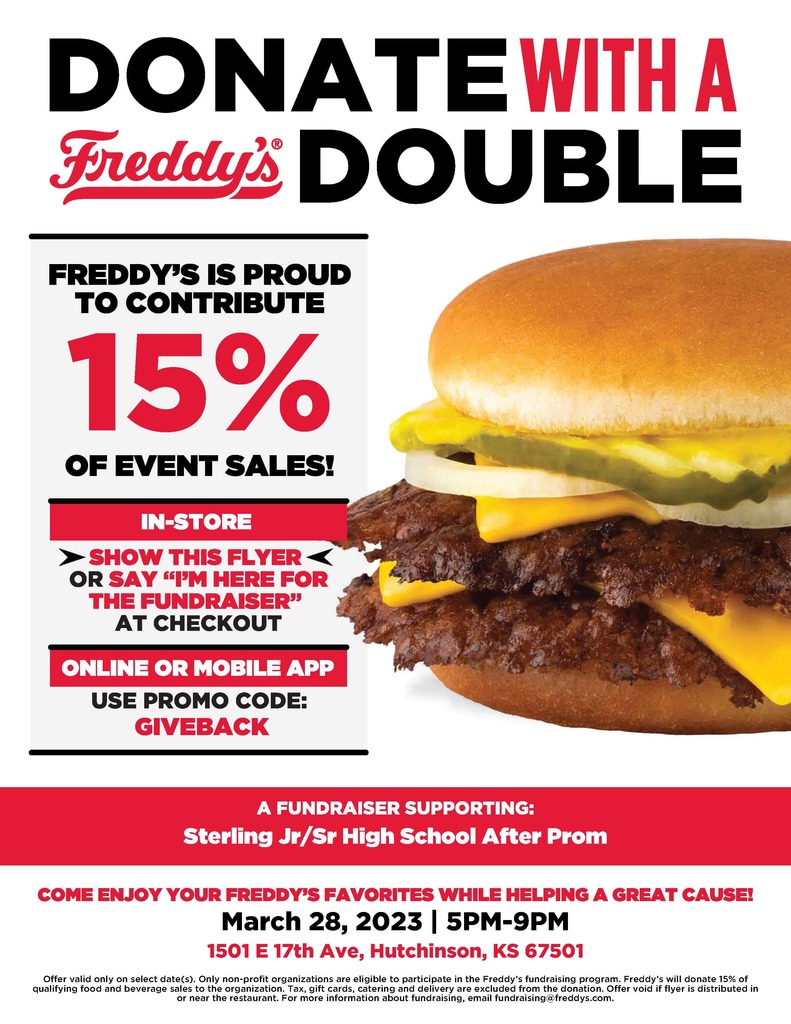 The Rice County Arts Council is hosting an art show at Studio 96 this week. It will be featuring works of area high school students. The Mattson Gallery will be open from 9:30-6:00 March 20-24 and 9:30-12:00 on Saturday the 25th. Please stop by to see some of our students great work!
March 28th 5-9pm

The KEEP program from the State of Kansas gives parents and guardians up to $1,000 for certain educational goods and services that are offered through the KEEP Marketplace. Find more information and start your application at
www.keep.ks.gov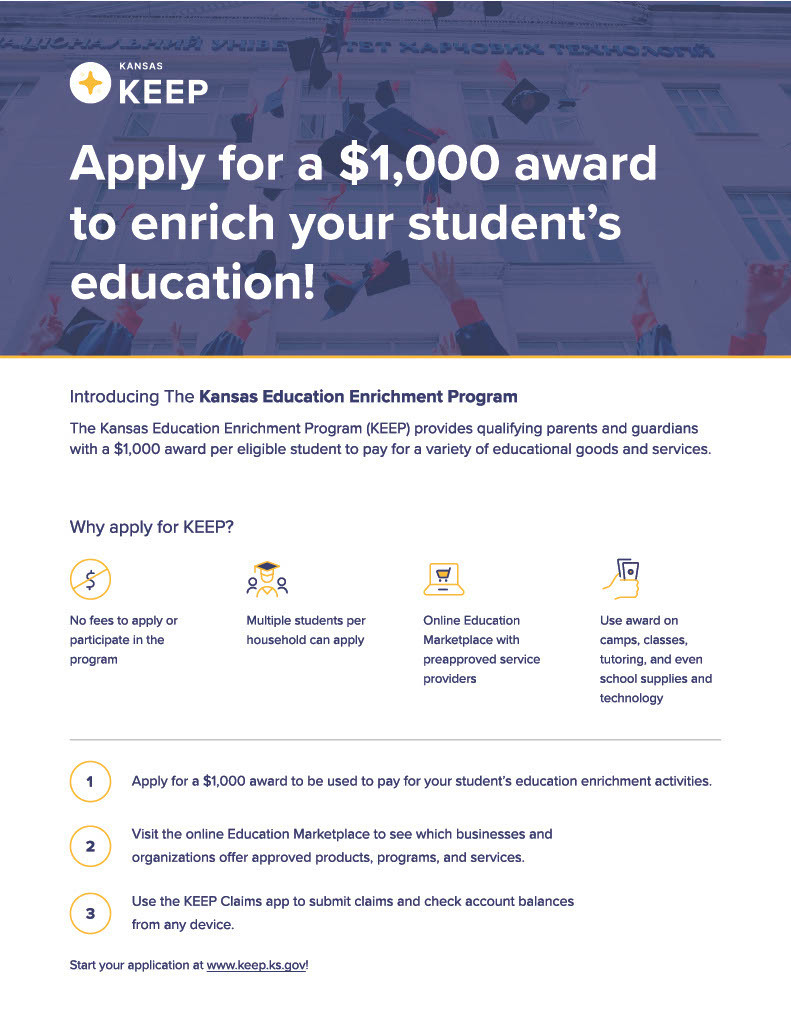 Updated Schedule 3/20: --NO BIG BUDDY TONIGHT-- We will see you April 3rd!

A fairly light schedule as we return from "spring" break, highlighted by Student-Led Conferences on Tuesday and Thursday, plus the spring play on Friday and Saturday evening.
https://cleanuri.com/k2Xk51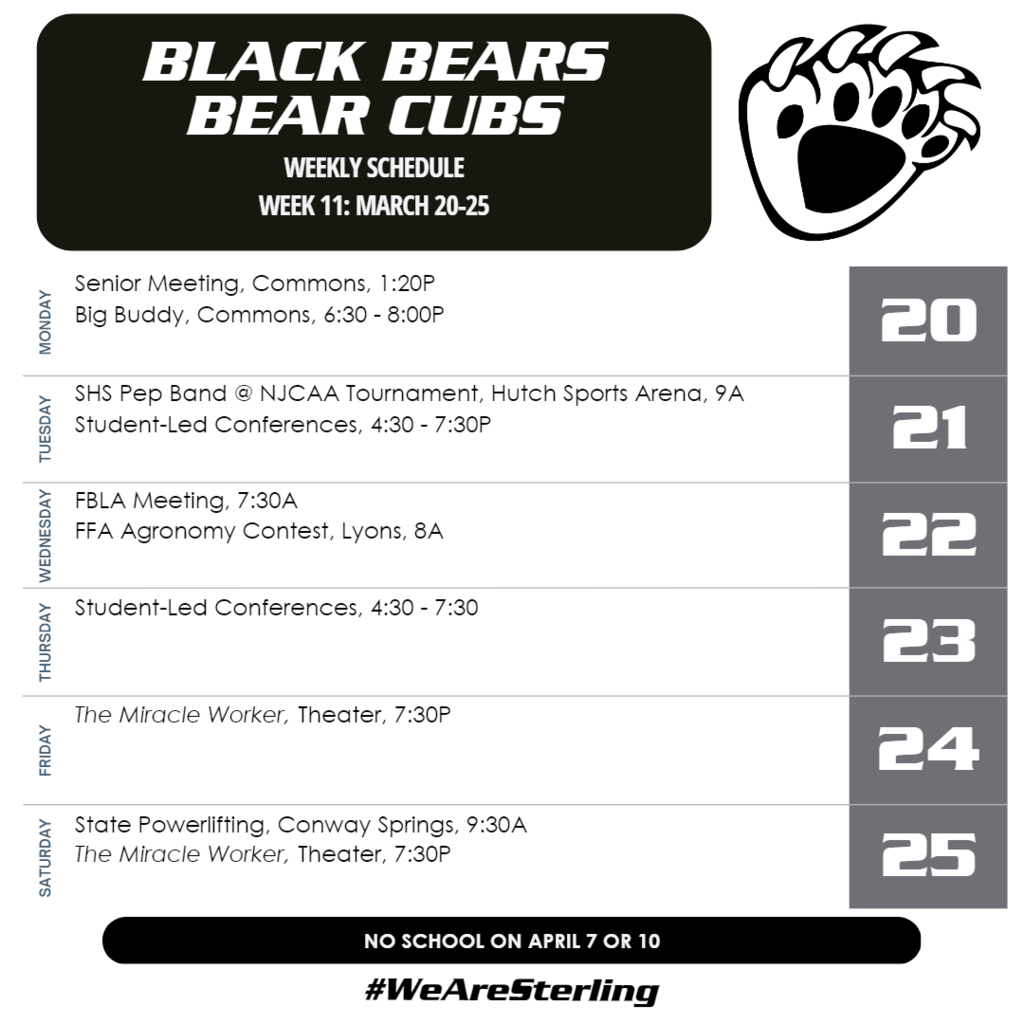 Reminder that school dismisses at 12:30 on Friday. Have a great spring break!

Here's the calendar for week 10 at SJSHS. It's a bit sparse and a day late, but we'll start filling these up after spring break. #WeAreSterling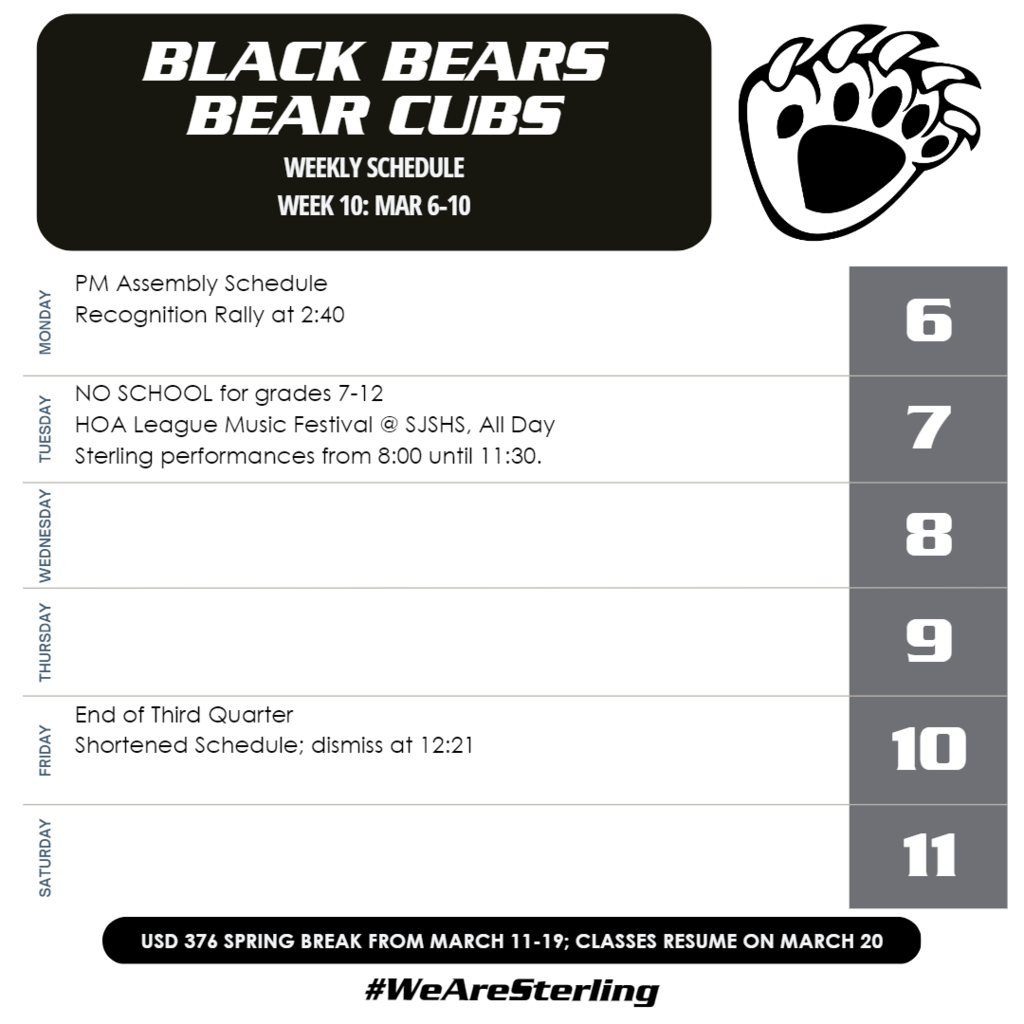 It's CHAMPIONSHIP SATURDAY and the Black Bears take on the Moundridge Wildcats at 5:30 in ORA SHIELDS! Good Luck!

SJSHS: NO SCHOOL for Grades 7-12 on Tuesday, Mar 7. SJSHS will be hosting the HOA Junior High League Music Festival. Junior High Band and Choir students will attend in the morning to perform. #WeAreSterling