Tickets to Friday's state game at K-State are still on sale. The website to use is
http://bit.ly/2APublic
Our fans will be on the east side.


The 3BN broadcast for tonight is back on!! Tune in to shsblackbears.com to hear Brian and Clark bring you the game. A huge shoutout to Home Lumber for sponsoring tonight's broadcast.

We are now out of vouchers for the girls game tomorrow. If more become available we will send another message.

For those going to the game today in Colby, it will be played at the Colby community building. 3BN will not be broadcasting, but there will be a link to the broadcast on the shablackbears.com website. You can also go to openspacessports.com to find the live broadcast.

Boys basketball parents will need to call to get tickets from the office and pick them up this morning for today's game. We will not have time to get them to the boys and then to you. Girls will get their tickets this morning and bring them home for tomorrow. We will also do a drive through in front of the school at 11 today for the boys.

Vouchers for first round state games will be available starting tomorrow morning. Please call the office to reserve your vouchers. The boys will play at Colby at 6:00 Monday. The girls will play at home on Tuesday at 6. We will be taking a pep bus to Colby that will be leaving at 1:45 on Monday. Students need to email Mr. Laudermilk at
laudermilkw@usd376.com
to reserve a spot on the bus.

We are now taking reservations for tickets to substate games on Thursday, Friday and Saturday. The boys and girls varsity basketball teams will already have enough tickets for immediate family. Students wanting to go to the games will also need to reserve a ticket. If you would like to reserve tickets, please call the office at 278-2171. We ask that you wait until Thursday to come into the office to pick up your tickets. We will have them bundled by tomorrow morning. Please remember that this is just a voucher. You will still have to pay $7 at the gate.

Tickets for next Monday and Tuesday's substate basketball games are now available to reserve. Players will already have tickets for immediate family. If you are wanting to reserve tickets, please call the high school office at 278-2171. We ask that you only reserve for your family, and not others. You will then need to come in to pick up your tickets before the games. A ticket will be needed for each night, and $7 will be required at the gate.



Senior night for boys and girls basketball and cheerleading will be Tuesday, February 23rd between the two varsity games. Senior parents will need to meet in the band room as soon as the girls varsity game is over. This should be around 7:15. Senior participants may also have more than 4 fans if needed. Please contact Wes Laudermilk if you have questions.

We will be recognizing last years boy's state basketball final four team tonight between the girls and boys games. There will be a short 5-10 minute ceremony where the boys will receive their medals. This should happen around 7:15-7:30 if you would like to watch on 3BN.

Ell-Saline is only handing out 51 tickets for Friday's games. Tickets will be given to players tomorrow. In some cases only 1 ticket will be given. Schedule will be girls JV at 3:45, 1/2 boys JV at 5:15, varsity girls at 6 and varsity boys/c girls at 7:30.

Tomorrow (Wednesday) is an ODD Day at SJSHS.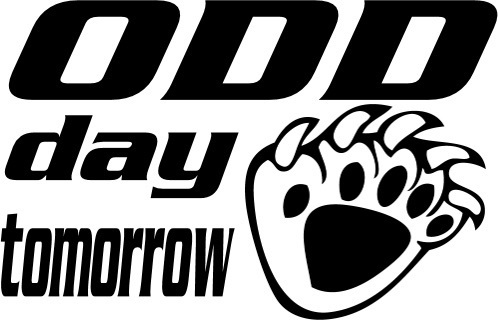 The basketball games for tonight against St. John have been postponed. We will play them on Monday, February 22nd. JV boys will play at 4:30. Varsity girls will be at 6:00 followed by the varsity boys.

Due to the extreme cold, Sterling Schools will be closed Tuesday, February 16th. The basketball games will be played, although times will be moved up. JV boys will play at 4:30, varsity girls at 5:20 and varsity boys at 6:50. There will be no C team or JV girl's games.

JH Basketball HOA League Tournament Semifinals. Girls team here to Rep the Black and White for the Boys as they take on Bennington. #WeAreSterling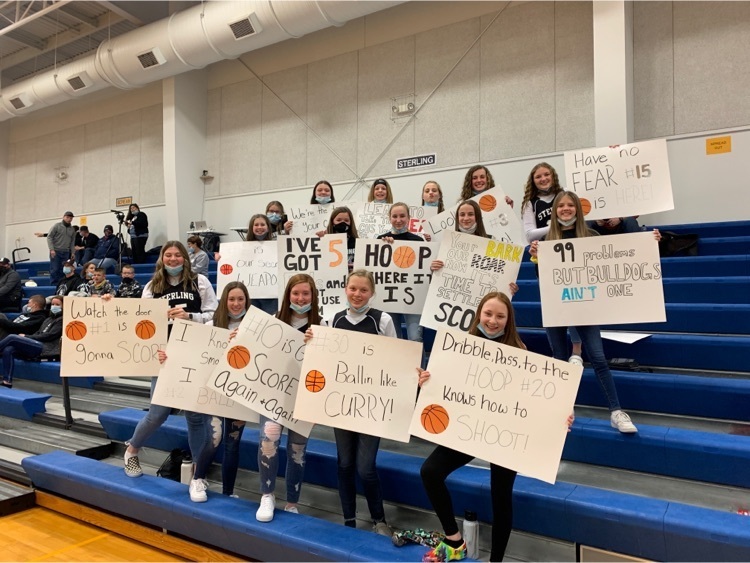 Penny Challenge Update, Day 4: Seventh grade moves up a spot after today's challenge while the Seniors hold on the the top spot. Tomorrow is judgment day with the buckets being secured for counting at 1:10. Updated totals:
https://www.usd376.com/article/397219?org=usd-376