Due to the expectation of continued high winds we will not be running our full size buses. We are asking parents to pick up students at school at normal dismissal time if at all possible. If you CANNOT pick up your child, please call SGS at 620-278-3112 or SJSHS at 620-278-2171 to arrange for our drivers to transport your child in a Suburban. Thank you!

The National Weather Service is predicting strong winds tomorrow beginning at 9:00am and building throughout the afternoon. If sustained winds are likely to reach an unsafe level for our big buses at dismissal time we may ask parents of bus students to pick their students up at school if possible. If parents are not able to pick up their student(s), our drivers will get them home in our smaller bus and regular school vehicles which are less susceptible to the effects of high winds. We'll monitor the situation throughout the day and send a message to parents as soon as possible if it looks like we will have to make the change. Thank you!


We have been notified that one SGS student and one SHS student have tested positive for COVID 19. Close contacts have been notified.

The SGS Christmas programs for Grades 1-4 will be presented on Monday, December 6, in the SHS Theater. At 6:30 p.m., grades 1-2 will perform followed by the 3rd and 4th grades at 7:30 p.m. Kindergarteners will perform at SGS on December 17th at 2:30 pm.

There is no SHASTA tonight for grades 1-4.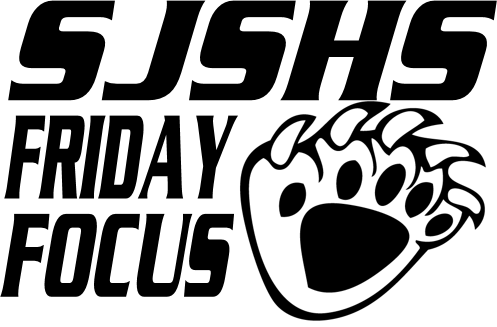 The phone service for ISD376 has been repaired by MTC. All incoming calls are coming through correctly.

We are aware of an issue with the school district receiving phones calls. MTC is addressing the issue and a message will be sent out once it has been resolved.

Jennifer Nielsen, author of young adult literature, sharing with SJSHS students and staff this morning. After the assembly, she will conduct a writing workshop for selected students. "You are here to create something." #WeAreSterling

Yesterday, November 18th, we were informed that a second student has tested positive for Covid 19. There are currently two active positives at SGS.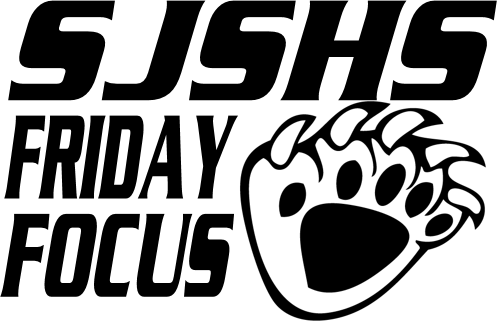 Tonight is Jazz Night at SJSHS, which means some fantastic music (both vocal and instrumental) and all the desserts you can eat. Admission is $5/person or $20/family. Show starts at 7:00. Come for the jazz, enjoy the desserts.

Proactive Coaching Parent Session is tonight at 6:30. So you still have time to come to the SJSHS Theatre and listen to Scott share the parent side of the Proactive Coaching message. #WeAreSterling

Scott Rosberg from @proactivecoaching sharing with SJSHS leaders and coaches/directors/sponsors: "Be the face your team needs to see." #WeAreSterling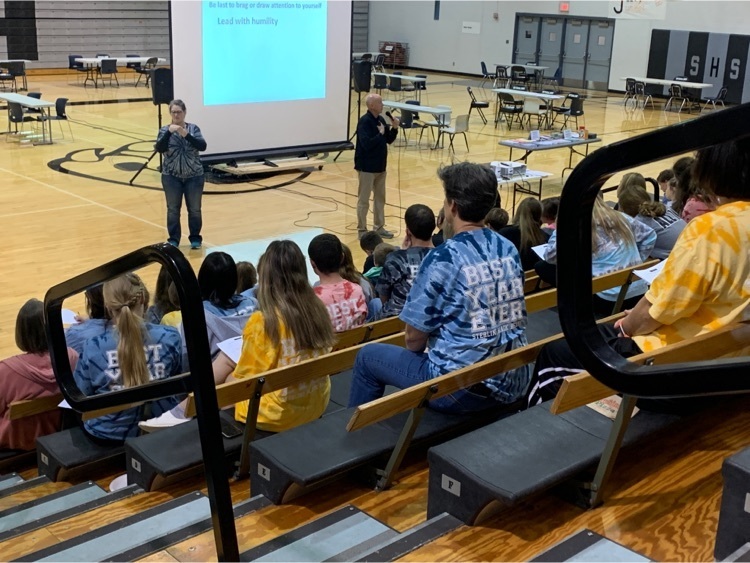 Scott Rosburg from @proactivecoaching shares Life Lessons for Students, Athletes, Leaders, & Teammates with the SJSHS students and staff. Parent Session tonight at 6:30 in SJSHS Theatre.#WeAreSterling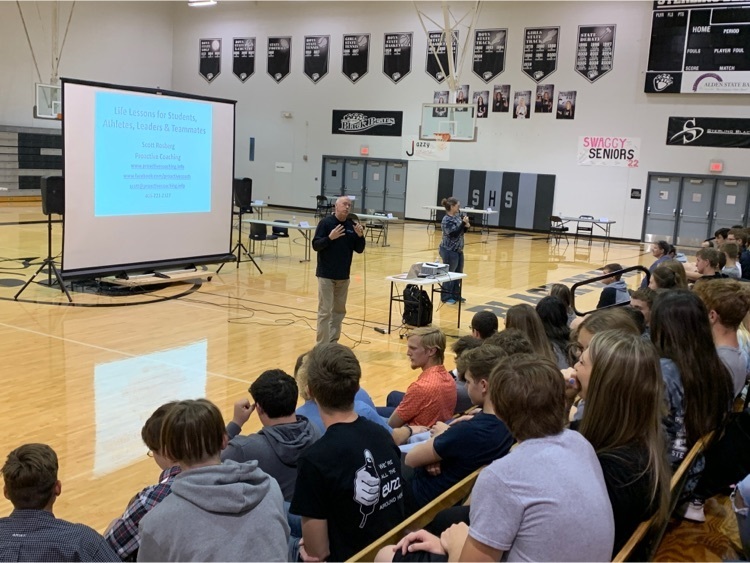 HS Scholars Bowl wins in Lyons tonight! Way to go Bears! #WeAreSterling

Tomorrow at 6:30 in the SJSHS Theatre, Scott Rosburg from Proactive Coaching will be sharing some insights into school-based activities, the lessons we want kids to learn and the role parents can play to enhance the experience. All parents and patrons are welcome.

PowderPuff Football at Smisor tonight at 7; admission is a canned good. FFA selling Walking Tacos at 6:30. Ironman VB to follow in South Gym. #WeAreSterling

Yesterday, November 15th, we were informed that a SGS student tested positive for COVID-19. Close contacts have been contacted. There is currently one active case at SGS.